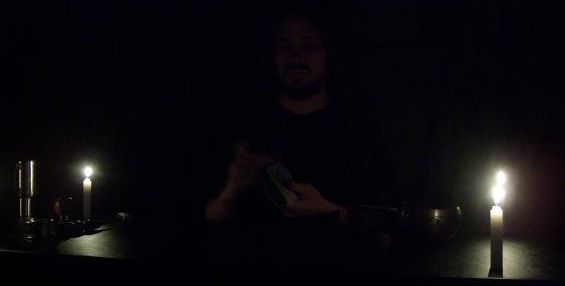 I've been doing tarot readings since 2010, I can do them in person or you can send me your name and question and I can do it online for you. There are many people who think they can't be done online, but I can't agree there. Some of the most profound readings I have done for people were through the internet and I had never met them. All matter is energy at the atomic level. We are all one energy. A universal consciousness. Why would I need to come to you, if we're all already connected as individual atoms in the body of the universe. If you live nearby we can get together, otherwise just knowing your name will do.

I like to not only do readings, but offer deep spiritual advice in dealing with any problems or delays that should arise. Nothing is set in stone, you always have control of your own destiny. Though it may be heading in a general direction, or to a specific end, you control which paths you choose.

I'm doing readings for a donation of $5 or whatever you feel is appropriate. You can use paypal, or any major debit credit card. It's all handled through paypal so it's all secure. I won't see any details pertaining to your card.

Tarot readings tend to both enrapture and instill fear all at once for the first timers. Most people(myself included) are a bit apprehensive or even fearful when approached with the opportunity to have a reading done for the first time. They're afraid of recieving bad news, which is perfectly natural, but unneccessary. There really is nothing to fear with a tarot reading, in particular if you have me read for you.

Even if something horrible comes up, I can advise you on how to be prepared for it, and possibly even avoid it. My speciality lies within the advice, which is intended to help you shape your future. My style of reading is probably a little different than most others. I understand, and apply to my readings the knowledge that nothing of the future is set in stone. There are always AT LEAST 2 different options for any given situation.

Life is a series of forks and crossroads waiting for your decisions. Everyone has a fate, or destiny, but the path to your fate is partially in your hands. Everything is one, you are no different than god, nor anyone else. God, as an energy or force of the universe, has your fate in its' hands. You are one with this energy therefore you can help shape your destiny. This energy is in absolutely everything. It's never too late for anything. You are entitled to happiness, and perfect health for as long as you wish. I'm here to help you on that journey.

A single tarot reading can be life altering, but I find the real magick takes place when you regularly tap into your life's energies with the tarot. As you go on, you can essentially track your progress through life. Very often, one reading will tell me about a certain lesson I need to learn from my current situation, and then a future reading will show that exact lesson as a past influence letting me know I've learned the lesson and it's now behind me. Very often, for myself and others, there will be cards that seem to speak directly to you and give you a metaphorical pat on the back for encouragment.

The answers come from the tarot itself. Even if you have no knowledge of the tarot, you can still lay out the cards yourself and get an accurate reading if you have a reference to check card meanings. Of course, the reading gets much deeper, more detailed and moving when intuition and experience come into play.

The advice I give on what to do with the message comes from years of experience. I have been meditating and pursuing intuition since 2000, and I have been doing tarot readings since 2010. I've studied many different world religions, and philosophies in order to achieve deep understanding of the way the universe functions. Most of the more imp I've felt and been aware of different energies for as long as I can remember. Important layers of consciousness and reality tend to be vastly overlooked. I dwell within these layers, and study them intently. Email me your question, along with your name, and I will get back to you as soon as I can. death@voicesofthedead.com Donations are always welcome, and deeply appreciated. I do not require a fee, but if you do donate, that will enable me to dedicate more time to this art, and to help more people, more frequently.