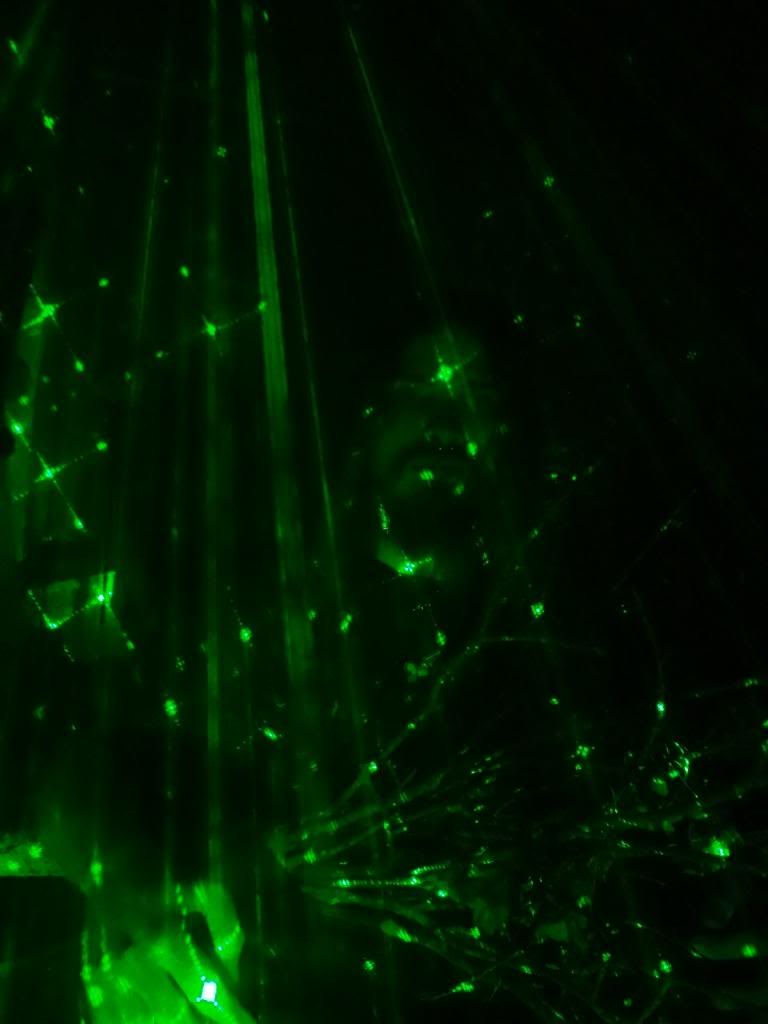 What is a besom?
It is an implement used by witches throughout the years. It has many uses, such as to "sweep" the energy of a ritual space, or to aid in astral projection. The latter use is thought to be the origination of the myth of witches flying on broom sticks.
Our besoms are sold for whatever reason you deem fit. They make excellent ritual tools, as well as decorations or props. It's up to you to decide it's ultimate purpose. All besoms come consecrated and imbued with that Voices of the Dead charm, and as with all ritual tools, I recommend you do your own consecration ritual.
Unfortunately, none of the besoms I have pictured are available for sale. These are all one of a kind implements with intense energy that I just can't part with. The pictures and stories provided here are meant to give you an idea of what our besoms look like. We had several besoms for sale that were collected and created in the Vermont mountains when we began our homeless mountain adventure, but due to improper storage and lack of firewood, they all were destroyed.
All our besoms are custom made from hand picked materials of special significance, they will never be mass produced for monetary gain. No two besoms look exactly the same, pictures will be provided of your custom ordered besom upon completion


The one I travel with(pictured above) was made from materials collected in a cemetary in Salem, MA in August of 2011. On the night of the full moon I was ghost hunting in the cemetary in pitch black when my instinct to climb trees kicked in full blast. There was a random tree in particular that caught my attention so I climbed up into it. I found a spot to sit in and noticed a large severed limb just hanging. I grabbed it, and this is what eventually became the handle of the besom. I returned to the same graveyard a couple weeks later during the new moon, which was the night after hurricane Irene devistated the northeast. There were branches everywhere. I collected them and used them to make the besoms' bristles. The energy on both these nights was indescribable and subsequently channeled into the besom. This particular besom has become a victim of travel, touring, and a certain hungry black cat, and is hardly recognizable from it's orginal form. It is not for sale at any price as there is far too much personal energy and significance for me to let it go.


This one was the first one I ever made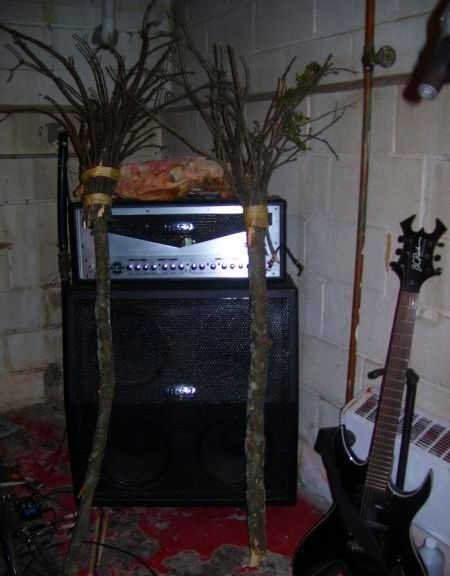 On the left is a besom I constructed for my "Witches of Salem" music video. It was given to the witch who wielded it in the music video as a birthday present. Below is a picture of her with the besom in the music video. The one on the right is the besom from the cemetary in Salem, MA.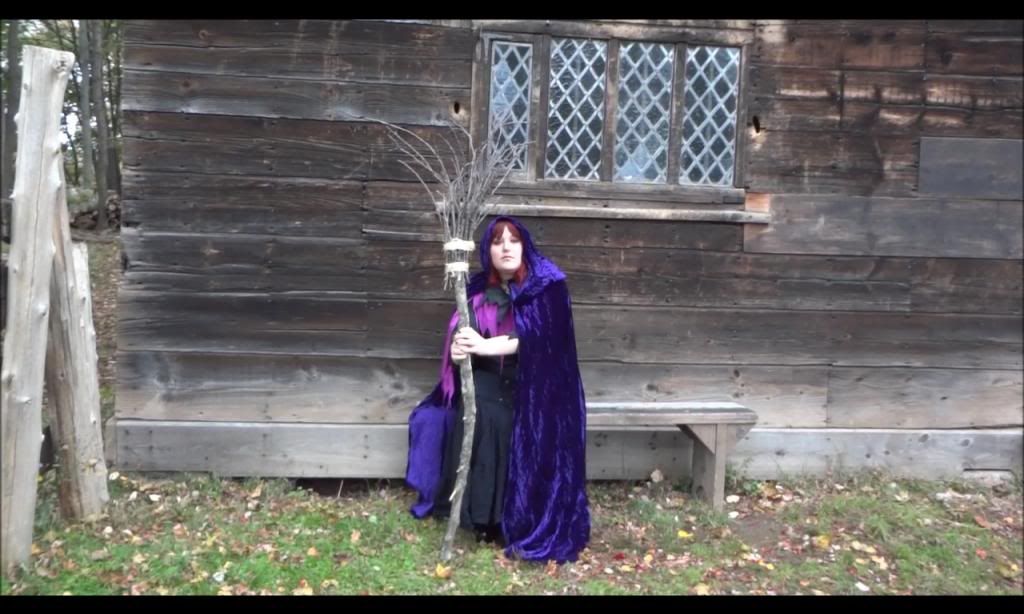 Below are pictures of the "Bama Besoms." The one pictured is a prototype and therefore not for sale. I can make one using the same materials but I can't guarantee that the handle will be as cool.The materials were gathered and constructed during some outdoor yoga in Alabama :)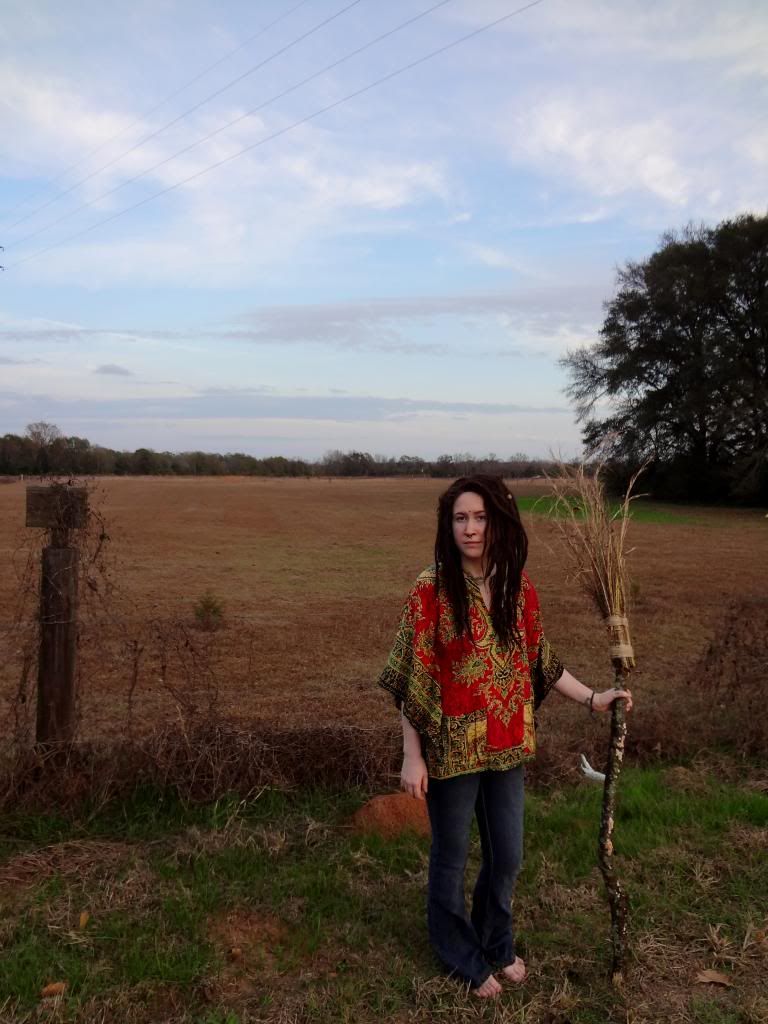 Click